Casino Marketing Research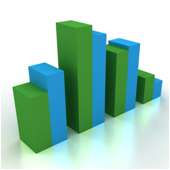 Over the past year, Stics has conducted a series of market research surveys to better understand the current challenges facing the U.S. casino gaming industry. There is a lot of research on the U.S. gaming industry, but most of it was done prior to the great recession and did not provide answers that took into consideration the current economic environment.
Stics conducted the survey to better understand our markets' needs and develop new and innovative solutions to significantly improve the success rates of casino database marketing campaigns. We surveyed U.S. based casino executives (from CEO through director level) across the nation in the functional areas of marketing, finance and IT.
Over the next three blog posts we will explore some of the more interesting results and share our perspective on them with you.
These findings include:
Turnover
Measurements of Success
Change in Business Performance
Biggest Source of Pain
Marketing Strategies
Marketing Investments
We know that the casino gaming industry is set to move forward in a positive direction. But we also know that by understanding your customers at the deepest level and leveraging innovative new technology services your business can get on the fast track to revenue generation success.
Stics, has solutions that generate millions of dollars for our clients each month. Call us if you would like to learn more. We are here to help.
Indian Gaming Moving in a Positive Direction

There was a lot to be excited about during the NIGA conference last week in Phoenix!  From Lynn Valbuena, vice chairwoman of the San Manuel Band of Mission Indians, receiving the Chairman's leadership award to Danny Glover and Adam Beach opening the trade show floor for business on Tuesday. The buzz at the show was optimistic that the gaming industry may finally be shifting back in a positive direction.
Consider Predictive Analytics to Launch New Growth
Now is a great time for Indian gaming properties to gain a new competitive advantage from Stics℠ Predictive Analytics. Predictive analytics can help you significantly increase revenue and build stronger relationships with your most valuable customers.
Predictive analytics is a form of statistical science that Stics uses to predict a customer's worth and behavior. It is a cutting edge technology that blends marketing with science to deliver an ROI that exceeds its investment rate by ten times, in less than 90 days, with no software or hardware to purchase.
Make Stics Your Casino Marketing Advantage
Stics works with leading casinos in Indian Country, on the Las Vegas Strip, and regionally throughout the US. We give our clients a significant completive advantage that helps them drive revenue from their existing customer databases.
Contact Stics if you are interested in the most affordable and effective predictive analytics solution for the casino gaming industry. We would be happy to answer any questions you may have.