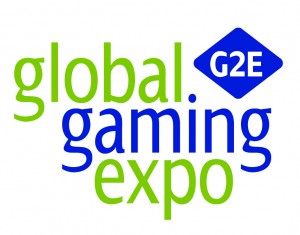 We can't wait to see you and talk about your business intelligence and database marketing initiatives. But we also know how difficult and overwhelming it can be to see everything you're interested in at G2E. The key to getting the most out of G2E is  advance planning. Here are some must-have links to get you thru the show.
My G2E Show Planner allows you to schedule your visits and sessions before you get to the show. You can even print your personal itinerary on site at the Sands Expo & Convention Center. Don't forget to add Stics, Inc. to your show planner, and stop by our booth #4112.
View Conference Sessions Check out the conference sessions you're interested in ahead of time, then add them to
Stics Top Ten After Hours Hang Out Spots All work and no play? Keep reading below, as we post our favorite Las Vegas locations. These are the places you will most likely find us after hours, during the show.
your personalized itinerary.
Don't forget to download the G2E mobile app.  G2E mobile gives you access to all of the information you need to navigate the show right from your web-enabled phone or device.
Stics' Top Ten After Hours Hang Out Spots
All work and no play? Stics suggest the top ten places you will most likely find us after hours, during the show. This list is great for non-locals who want a good meal recommendation or just want to hang out with us nerds.
Our hearts go out to the people of  New Zealand
We were personally touched by this recent geologic event  as our VP of Sales Leland Rolling and his family  traveled to New Zealand to play on the U.S. Tennis Team.
We are so thankful that Leland and his family are home safely and had no serious injuries.  Fortunately, they were all together when it hit, but they were also in the center of town where buildings collapsed around them.
Its our philosophy to encourage our team to follow their passion and do what they love. For that reason Leland was strongly encouraged to play competitive tennis and follow his dream which lead him to New Zealand. Living in Southern California we are no strangers to earthquakes. The Stics family has escaped so many and yet our star tennis player goes half way around the world only to find his family in the middle of tremendous destruction caused by an earthquake.
Ranked # 3 in the US, Rolling will Play Doubles in New Zealand
Our very own VP of Sales, Leland Rolling was selected as one of 40 players who will represent the United States at the 31st International Tennis Federation (ITF) Seniors World Team Championships in Christchurch New Zealand February 16 – 26.
Leland is ranked #3 in the US in his division and is playing on his first Cup team.  He is a member of the esteemed Dubler (45) Cup team with four time Grand Slam winner Rich Leach, Newport Beach CA, Mario Tabares, Miami, FL and Andy Stoner, Cave Creek, AZ.
ITF Seniors/Super-Seniors World Team Championships is the most coveted team event on the ITF Seniors circuit. This year, the ITF invited the top 4 ranked players for the Dubler Cup team.  The US team will be playing against 13 other countries including France who is the defending Dubler Cup Champs.
While it is strange to call an athlete in his mid 40's a senior, we know Leland to be a fierce competitor and wish him and his team safe travels and victory in New Zealand.
The team matches start Monday and the finals are Saturday.