Revenue the Primary Measure of Casino Success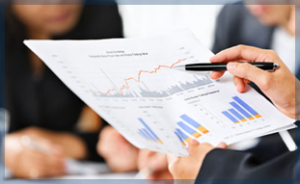 When we asked what are the key metrics used to measure marketing ROI, we found that revenue remained to be the main driver of business assessment in the industry. We also noted:
About one third of participants use profit
Most (65.4%) examine gross revenue
Less than half (46.2%) examine EBITDA suggesting profitability maybe difficult to monitor
And 34% of the time some additional other variable was also considered
If you are looking to increase revenue and profit at your property, contact Stics. We have solutions that generate millions of dollars each month. Call us if you would like to learn more. We are here to help.
Casino Marketing Turnover in Executive Level Positions is High

One of the first things our survey revealed was that turnover is very high at the top levels of casino marketing. This is something we already knew from direct experience, but it is worth mentioning as frequent leadership turnover can create continuity and focus problems. Reflecting the seniority of their positions and gaming focus, we found:
53.8% of our respondents have been in the industry for more than 10 years.
But we also found that a full:
23% have been in their organization (company) for less than a year.
38% of them have been in their position (job title) for less than a year.
Considerably, 57% of the respondents were in their positions for no less than 2 years. This leads us to the impression that most companies are making investments in marketing talent to improve results. But it is also apparent that finding and keeping good marketing people is not all simple.
Companies today are looking to keep profitable talents in order to achieve their business goals and to supplement their human marketing resources with better tools and insight.
Call us if you would like to learn more. We are here to help.